Home Visit Doctor Perth
Night Doctor provides GP home visits to patients in Perth. Our doctors are available throughout the after hours period including in the daytime on weekends and public holidays. Our service was formed by GPs who set out to improve the standard of home doctor care in Perth. With a focus on providing high quality care and exceptional customer service, we have grown to become Perth's most respected GP home visit service.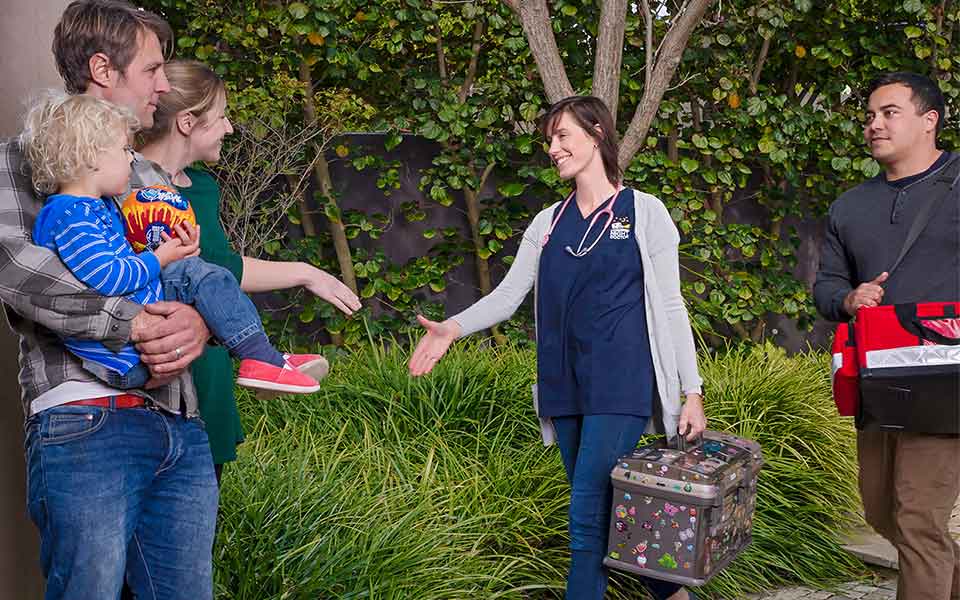 Opening hours
| | |
| --- | --- |
| Monday | 12am–8am, 6pm–12am |
| Tuesday | 12am–8am, 6pm–12am |
| Wednesday | 12am–8am, 6pm–12am |
| Thursday | 12am–8am, 6pm–12am |
| Friday | 12am–8am, 6pm–12am |
| Saturday | 12am–8am, 12pm–12am |
| Sunday | 24 hours |
| Public Holiday | 24 hours |
How it works
Call to book.
(For urgent problems talk to your doctor straight away)

Receive SMS or call with doctor's ETA within 30 mins

Your doctor calls before attending to:

Offer reassurance

Make sure you're safe to wait

Offer initial treatment advice

Advise what to do if you are deteriorating

We send SMS updates (or call) if your doctor is delayed

Doctor attends to treat and provides medications if needed
Better home visit care
Everything we do at Night Doctor we do differently so we can provide you with better care.
More medications and medical equipment
If needed, your doctor will provide you with a script, and they carry a large selection of medications to get your treatment started, so you don't have to worry about any late night pharmacy trips. They also carry substantially more clinical equipment than other services meaning they can look after more conditions and keep more patients out of the Emergency Department.
Shorter waiting times
Our waiting times are significantly less on average than other home doctor services in Perth, due to an increased ratio of doctors to patients. We provide you with an estimated arrival time within 30 mins of booking and will update you if we have any unexpected delays.
Doctor triage
Your doctor will call you to discuss your condition prior to attending to provide initial treatment advice and ensure you are safe to wait for a home visit. This is a very reassuring process for patients with urgent medical conditions, including those that may be questioning if they should instead be attending the Emergency Department.
Doctor assistants
Our doctors are accompanied on the road by an assistant who not only acts as a driver, but is also trained to provide clinical support in your visit. By working as a team they can provide you with much more comprehensive care.
Common medical issues we review
Our team of home visit doctors have sigificant clinical experience in the Australian healthcare system. They are able to treat a multitude of conditions and in most cases can safely keep patients away from the Emergency Department. Examples of common conditions they treat are:
| | |
| --- | --- |
| Gastroenteritis. Vomiting illnesses | Skin infections |
| Urinary tract infections | Falls. Minor injuries inc. minor head injuries |
| Respiratory infections | Abdominal pain |
| Unwell child assessments. Children with fevers | Headaches and Migraines |
| Body aches and pains. Back pain and muscle strains | Acute worsening of chronic conditions |
| Ear infections | Vertigo |
Call to book: 1300 644 483