Hotel Doctor Visits Perth
Night Doctor provides hotel doctor visits to guests in hotels across Perth and is considered Perth's premium hotel GP visiting service.
Our doctors care for guests travelling within Australia and from overseas, and in most cases can prevent a trip to the local hospital.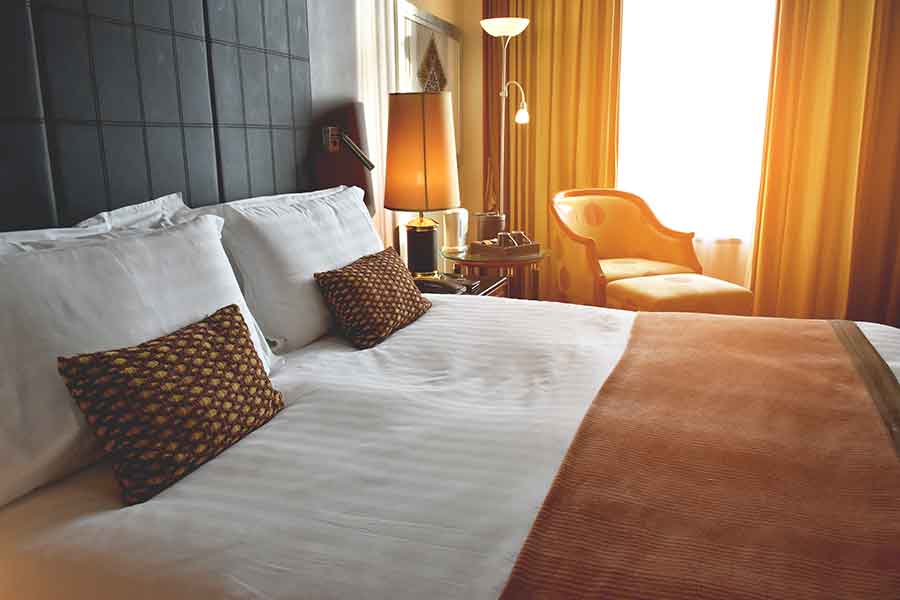 Opening hours
| | |
| --- | --- |
| Monday | 12am–8am, 6pm–12am |
| Tuesday | 12am–8am, 6pm–12am |
| Wednesday | 12am–8am, 6pm–12am |
| Thursday | 12am–8am, 6pm–12am |
| Friday | 12am–8am, 6pm–12am |
| Saturday | 12am–8am, 12pm–12am |
| Sunday | 24 hours |
| Public Holiday | 24 hours |
How it works
Patient (or hotel staff) call to book.

Receive SMS or call with doctor's ETA within 30 mins

Your doctor calls within 30 mins (or straight away if urgent) to:

Offer reassurance

Make sure you're safe to wait

Offer initial treatment advice

Advise what to do if you are deteriorating

We send SMS updates (or call) if your doctor is delayed

Doctor attends to treat and provides medications if needed
Better hotel doctor care
Shorter waiting times
Our waiting times are significantly less on average than other hotel doctor services in Perth, due to an increased ratio of doctors to patients. We provide guests with an estimated arrival time within 30 mins of booking and provide updates about any unexpected delays.
Medications
Our doctors carry a large selection of medications. Guests do not have to attend a local pharmacy to get their treatment started. Instead they can rest and start their recovery in the comfort of their hotel room.
Translators
Our doctors have access to translators to help with consultations for patients that do not speak fluent English. Please let our receptionist know at booking if a translator will be required.
Doctor triage
It is common for hotel guests to be referred to the hospital when they become unwell as hotel staff are concerned about a delay in treating an urgent medical problem, or are concerned that a call out doctor will take too long to attend. However, even if they need urgent GP care most guests that are unwell do not need to be reviewed in the hospital and an unnecessary trip can be stressful and time consuming.
To solve this problem, our doctors will call guests within 30 minutes of booking (or straight away if there are any immediate clinical concerns) to discuss their condition and to offer initial treatment advice. If our doctor determines that the guest requires a hospital review, they will inform the guest and advise which hospital they should attend.
Common medical issues we review
Our team of doctors have sigificant clinical experience in the Australian healthcare system. They are able to treat a multitude of conditions and in most cases can safely keep patients away from the Emergency Department. Examples of common conditions they treat are:
| | |
| --- | --- |
| Gastroenteritis. Vomiting illnesses | Skin infections |
| Urinary tract infections | Falls. Minor injuries inc. minor head injuries |
| Respiratory infections | Abdominal pain |
| Unwell child assessments. Children with fevers | Headaches and Migraines |
| Body aches and pains. Back pain and muscle strains | Acute worsening of chronic conditions |
| Ear infections | Vertigo |
Call to book: 1300 644 483