COVID-19 NOTICE: This article does not take into account COVID-19 management. If your child has COVID symptoms, you should seek medical advice from a doctor.
If you use the Night Doctor service, be sure to ask the team for a printed copy of this blog and our other popular parent guides!
About the author: Sophie is a General Practitioner who has previously worked with Night Doctor and now based in the South West, WA. She has an interest in women's and children's health and has completed additional training in obstetrics and gynaecology, sexual health and skin cancer surgery. Aside from her clinical work she also teaches medical students at the University of Notre Dame, was formerly a co-opted member of the RACGP WA Faculty Board, and is a current delegate for the RACGP Future Leaders Program.
Artist: @ellieloomes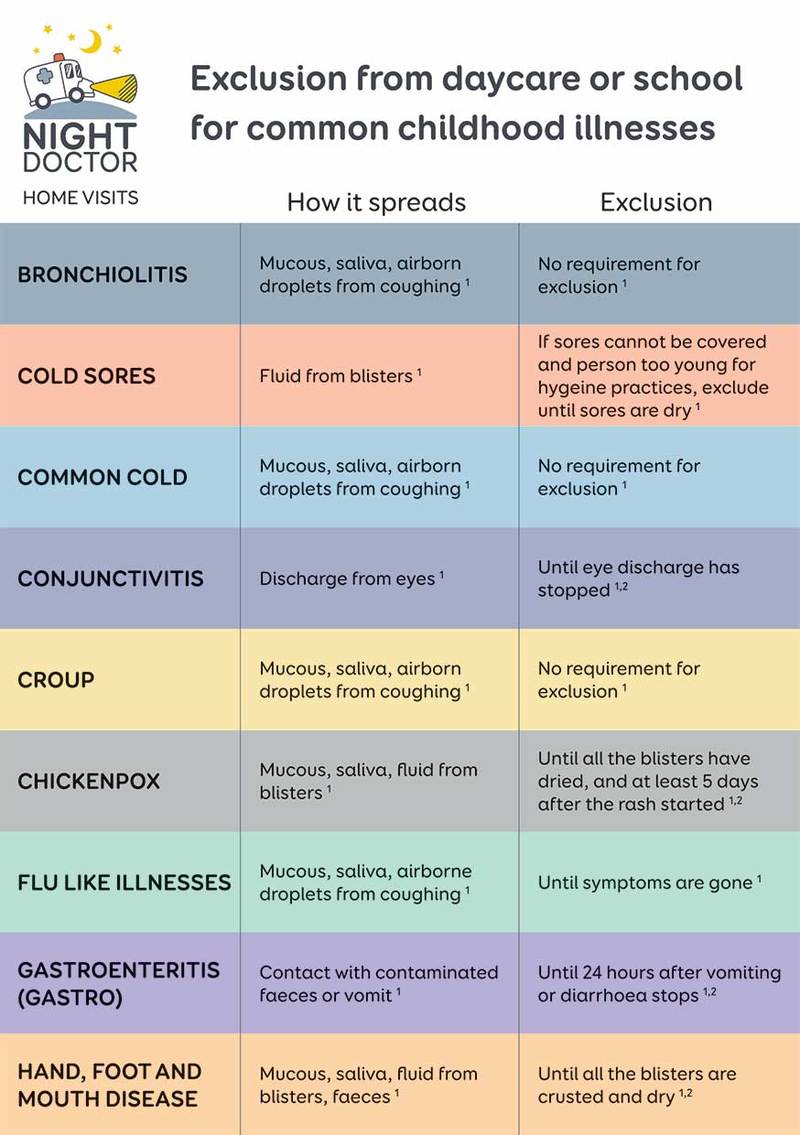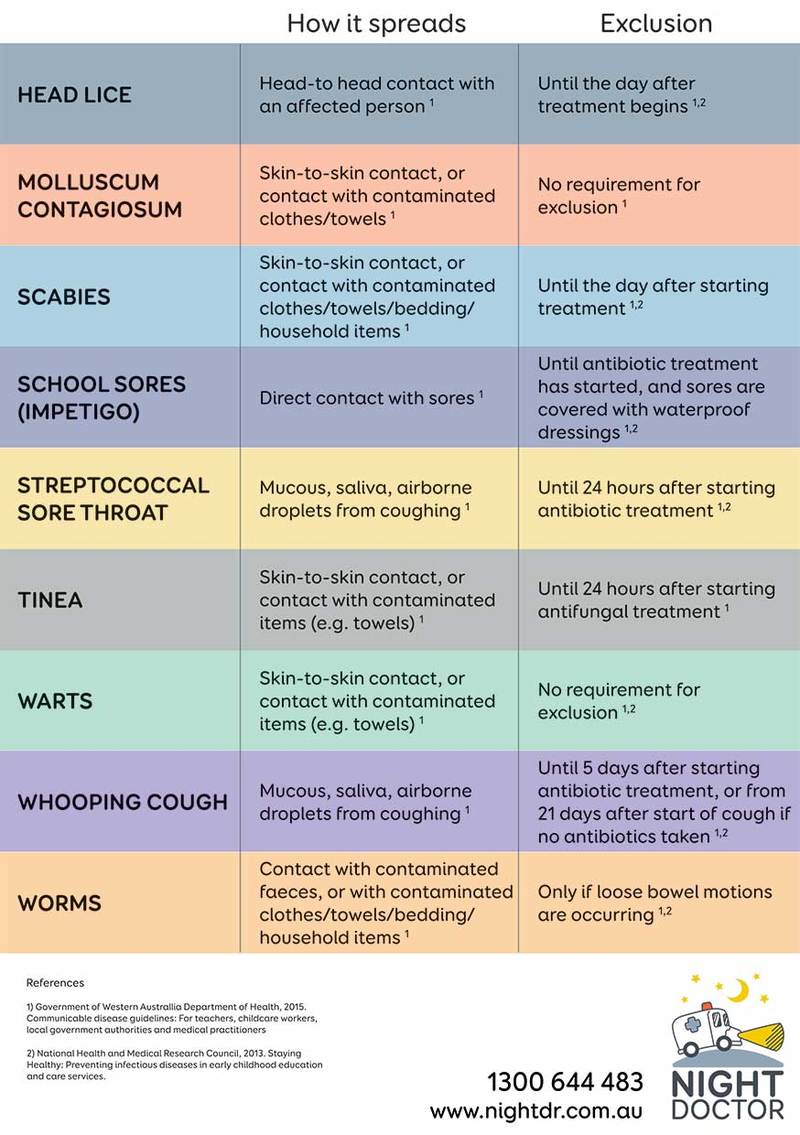 References
Government of Western Australia Department of Health, 2015. Communicable disease guidelines: For teachers, childcare workers, local government authorities and medical practitioners.
National Health and Medical Research Council, 2013. Staying Healthy: Preventing infectious diseases in early childhood education and care services.
This information is general and may not apply to you or another person. If you have any concerns about your health or the health and wellbeing of a child, consult a doctor or other healthcare professional. You should never delay seeking medical advice, disregard medical advice, or discontinue medical treatment because of information on this website.
---
---
← Back to blog